Genesis
In World War 1, three padres bought and established a house on the Western Front in Belgium, to bring some comforts of home from the horrifying shifts in the trenches.  It was a place of fellowship and refreshment, were all ranks were abandoned, and some described as a fun-loving pub without booze. The ground floor house amusements, magazines, a canteen and a means for writing home. A Library was provided on the next floor an above that were bedrooms.  The loft, known as a the Upper Room was converted into a Chapel.  It is estimated that 25,000 men made their communion there and went forth strengthened and renewed to meet the fury of the trenches.  No fewer than five men who later won the Victoria Cross took Communion there.  It was called Talbot House, TH for short, which they pronounced Toc H according to the army signaller's convention.
The Toc H movement continued after the war, to allow men to come together, helping and thinking of each other as family. The four values were To Think Fairly, To Love Widely, To Witness Humbly and To Build Bravely.  By 1930 there were nearly 1000 branches worldwide.  In 1927, the Reverend Owen W. Williams, the Padre Christ College Toc H and Assistant Chaplin of Christ's College, proposed the establishment of a separate boys' club for the poorer boys in the community.  Jack Bruorton, an English ex-pat, offered to lead it.  He had already been involved in the Boys Brigade, Scouts, was a boxing referee, a musician and a church sidesman, and kicked off the club with about 8 – 10 husky boys ranging from 9 – 13 years of age.  It would have similar principles to Toc H, and the goal was…
To take boys off street corners and place an emphasis on physical training.
The beginnings…
The club was established in 1927 by Toc H to create interests and activities for boys affected by the hard times being experienced.
It relied on generous business people for various club room spaces, including club meetings in Worcester St, Tuam Street, Chester St, Kilmore Street and Peterborough Street until the Rotary Club of Christchurch helped purchase the first premises in 1938.
Crichton Cobbers' outgrew this space, and in 1958 Sir John McKenzie donated £10,000 by way of Rotary Club of Christchurch to purchase and convert the Wards brewery building on the corner of Fitzgerald Avenue and Chester Street to become the permanent club rooms for the next half century.
The Name
The Club name is a symbol of the men who fought and gave their lives for their country.  The new club was named after fallen New Zealand soldier, Wilfred Crichton.
Crichton, a highly respected resident of Avonside, widely known for his devotion to youth work, had been killed during the fighting at Passchendaele in 1917 at the age of 31. His life was seen to exemplify all the new club was to stand for and so the new venture became known as, Crichton Cobbers' Club.  The second part of the name referred to a common habit amongst returning soldiers of calling their friends 'cobber'.  The committee adopted it as a fitting tribute to the family-like atmosphere Crichton had fostered in his youthwork.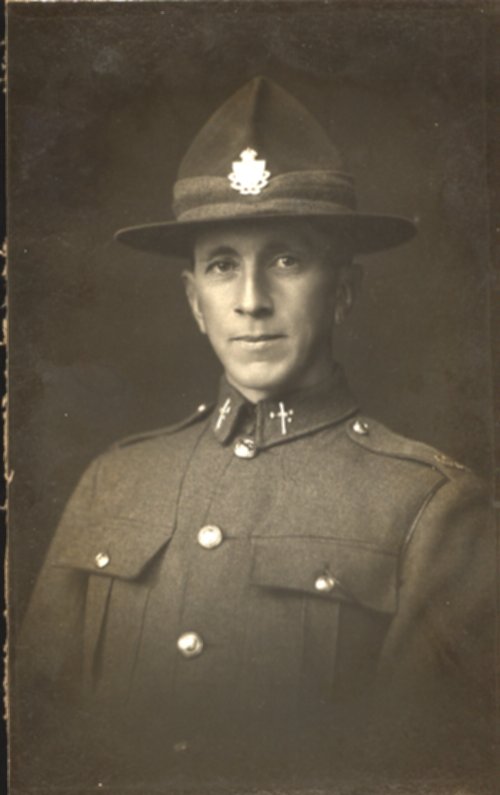 Aims and Objectives
The Club rules state the aims and objects for which the Club is established are, within New Zealand:
To establish, maintain and conduct gymnasiums, clubhouses and other similar institutions for the benefit of youth and the community generally and to assist under-privileged youth in particular.
To promote the physical welfare and development of young people by affording an opportunity to participate in clean and healthy recreation
To foster the Crichton Cobbers' spirit of fellowship, loyalty, and cheerfulness in order to achieve the objects
To encourage youthful, mental and moral development by teaching and practicing fellowship, community service, fair-mindedness, good citizenship and observance of the law
To encourage an attitude of public responsibility for the healthy development of New Zealand youth and to promote community awareness of the Club's work in this regard
The Club Prayer (1927)
Teach me to be obedient to the rules of the game, Teach me neither to cry for the moon nor over spilt milk, Help me to distinguish between sentiment and sentimentality, clinging to one and despising the other. Help me neither to proffer nor receive cheap praise. If I am called upon to suffer, let me be like a well-bred beast who goes away and suffers in silence. Teach me to win when I may. If I cannot win, above all, I pray, make me a good loser.
Administration
There were two entities; Crichton Cobbers' Youth and Community Incorporated, and Crichton Cobbers Property Trust Board. The latter owned the property and leased it to the Club at a pepper-corn rental.
The Club was administered by many many Management Committee members over the year. Members were elected from the members of the Club but also often included
1 nominee from the Rotary Club of Christchurch
1 nominee from Christchurch Businessmen's Club
1 nominee from another service organisation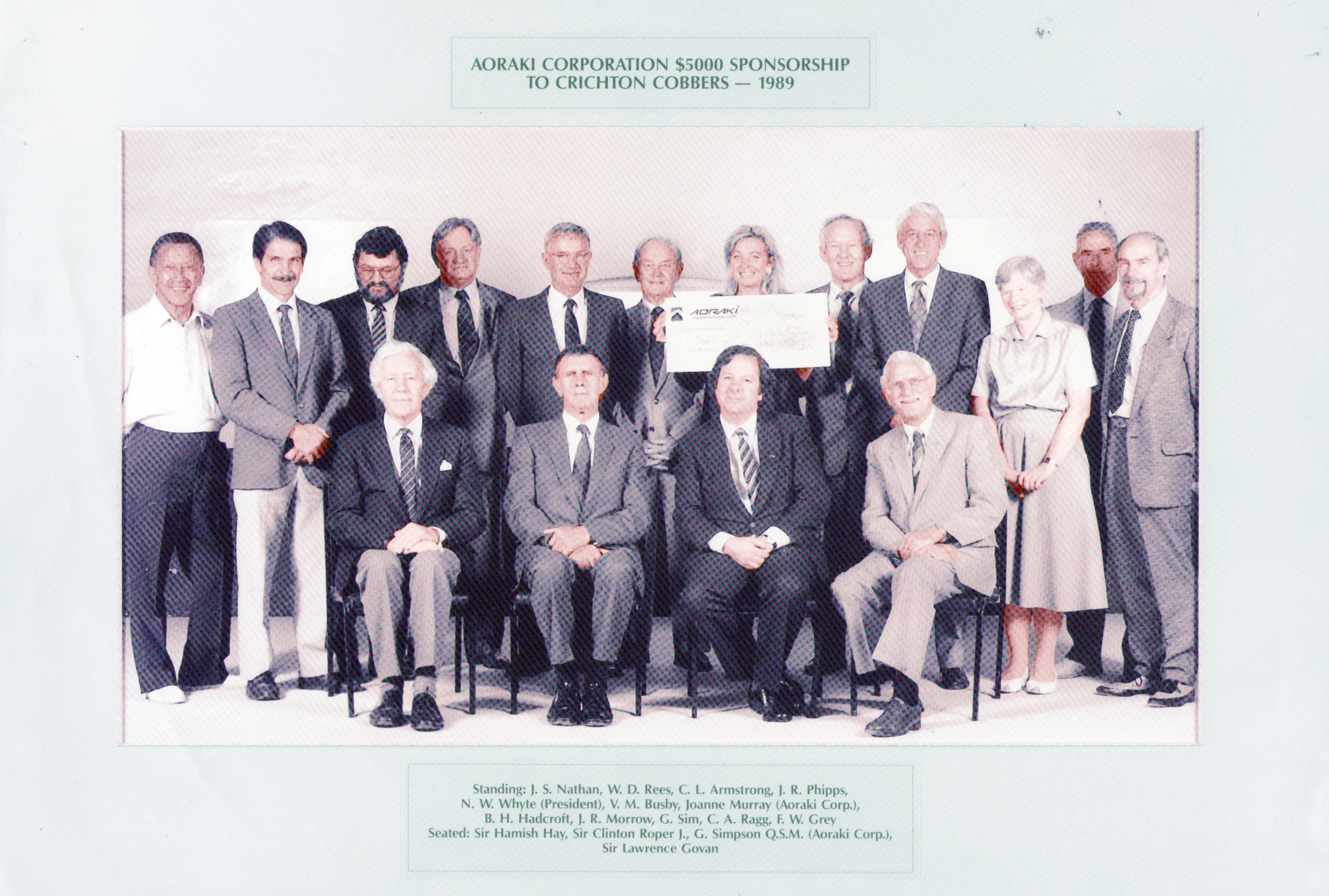 Activities
The clubs offered a wide range of activities and programmes which changed over the many year, which aimed to achieve a balance between high and low achievers and social recreation.
Programmes included:
                Wrestling
                Gymnastics
                Boxing
                Power Lifting
                Badminton
                Indoor Bowls
                Basketball & Rugby
                Social Recreation – such as Table Tennis, Billiards & Draughts
                Martial Arts
                Brass Bands
                Fencing
                Youth Camps
                A Fitness Gym
Special classes were also arranged from time to time as needs arose, such as:
                Disruptive youth
                Mental health referrals
                Linwood College students
                Ministry of Youth Development Programmes
                Aranui High School Students
                Salisbury Street Foundation
Many coaches and youthworkers gave many hours voluntarily over many years – too many to mention here!
Achievements
Crichton Cobbers enjoyed a vast number of impressive and successful members over its many active years. Just some of the success stories include:
A star performer in boxing and one of the first to take up boxing at Crichton Cobbers' was Cecil Winder, who won 29 of his 34 bouts, and was well known for winning the Boxing Championship at the Caledonian Hall in spite of a broken hand.
Early in 1969, a team of New Zealand Junior Wrestlers toured the State
of Oregon, U.S.A. Of the four Canterbury wrestlers in the team, three
of them, Paul Ragg, Kevan McLaughlan and Warren Pickering were
Club members. The fourth Canterbury member was Ron Williams from
the Linwood Toc H Club, although he later joined the Crichton
Cobbers' Club.
The judo section sent four competitors to the 1997 New Zealand
Championships where they gained nine medals between them.
Cobberkwai dojo members gained 9 golds and 5 bronze from 9 athletes
in the Canterbury Championships.
Read the full details of all these, and many other achievements in the Crichton Cobbers' Book by Neil Fox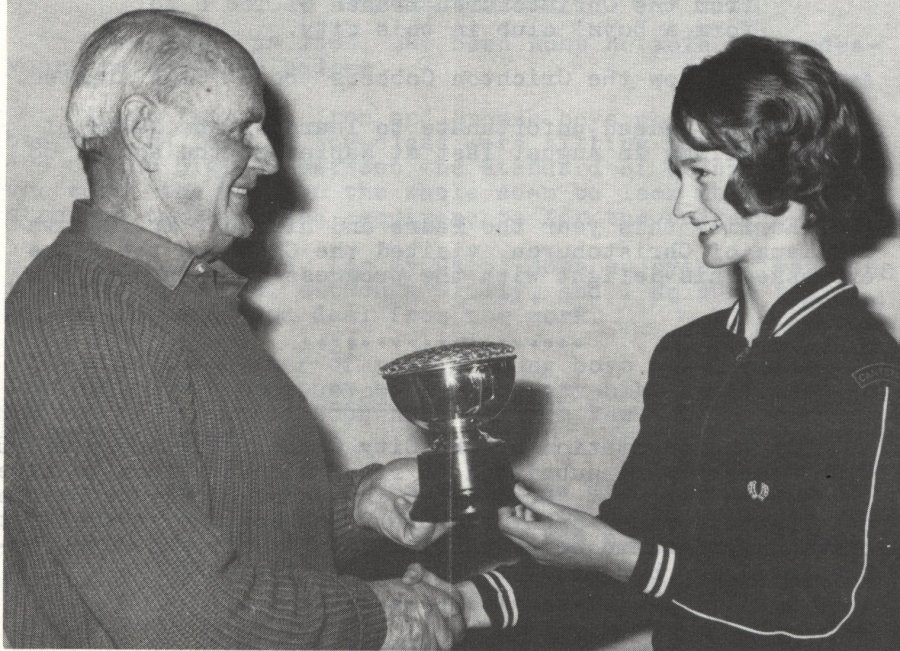 Earthquake Damage
The club buildings were severely damaged in the Christchurch Earthquakes, and even though earthquake strengthening had been done a few years earlier, we were lucky that nobody was seriously injured in the building.  The plan was to demolish and rebuild on the existing site but very quickly the costs skyrocketed and made it impossible without going into huge debt.  Other options were looked at, including suitable premises to buy and possible joint partnerships, but there was no obvious answer and more time lapsed we were left with no alternative but to face reality and abandon the idea of reopening Crichton Cobbers Youth Trust.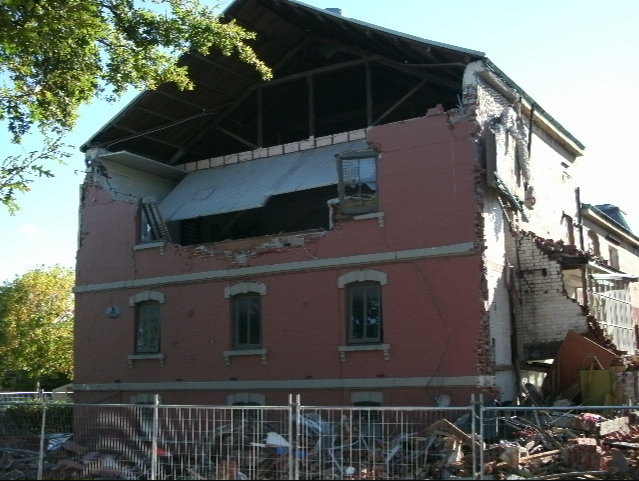 The Legacy Continues
The trustees of the Crichton Cobbers Property Board Trust have insisted that the long and strong history of Crichton Cobbers must continue, even if there is no longer a building or youth programme operating under its name.  After a long and thorough process, they have partnered with another well-established youth charity called Youth Alive Trust, who have been supporting young people on the east of Christchurch for 30 years.  They work with thousands of young people and families every year, from a large community hub in New Brighton, run various youth clubs, sports and music programmes, community events, counselling, community and school youthwork support, parenting programmes, and young leadership development training.
The Crichton Cobbers Legacy will now forever be stored in digital format, on this website, including newspaper articles, photos, videos and even a 158 page book written for the 75th anniversary.  It is also the place to read about how the legacy will continue to support youth development, particularly under-privileged youth on the east of Christchurch through:
Two $5000 youthwork scholarships awarded each year for trainees working with young people on the east of Christchurch.  Their blogs will also be part of this website.
Seven historical Crichton Cobbers Trophies are being re-launched and awarded to young people involved in the Youth Alive Trust community, such as the W F Browns Cup for Good Courage. The old and new recipients are also recorded on this website.
An investment strategy is being established, with proceeds from the winding up of the Crichton Cobbers Property Board. With support from NZ registered Financial Advisors, the capital will be invested according to a new 'Statement of Investment Policy and Objectives' document, and interest gained on an annual basis will be used to support the ongoing operational costs of Youth Alive Trust programmes.  We expect this to be an extra $15,000 – $25,000 per year plus the scholarships.  The principal sum will not be used, meaning the legacy of supporting young people on the east of Christchurch will continue for generations to come.
For more information on the Youth Alive Trust then visit youthalivetrust.org.nz
*His memorial, Talbot House, had been abbreviated by the soldiers to its initials of TH, and then, to the radio signallers' phonetic alphabet of the day, "Toc" Aitch.
History